GA Tip of the Week – Revised WC-2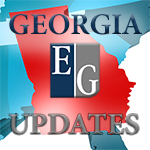 We were recently advised by the Board that the current WC-2 has been revised, and that they will begin rejecting the current WC-2 forms effective 10/1/15.  I did a quick comparison of the 2 forms and there are virtually no real differences between the new form and the 2014 version other than on page 2 where it reflects the increases to the maximum TTD and TPD rates.
CLICK HERE for PDF copy of the new 2015 version in case you don't already have it.  Should you have any questions regarding the changes, please feel free to contact me.