Morgan's Tip of the Week- Interesting WC stats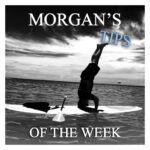 Greetings,
A client asked me to do some research on WC stats in Florida, and thought I'd share some interesting bits.
According to the FLDFS (Fla Dept of Financial Services) website, there were 68,916 lost time cases in Florida in 2021. That includes all lost time, but also death claims, settlements, impairment benefits, basically everything but med only. That is down from 76,297 in 2020. The types of injuries appear to be fairly close to evenly split between Spine (Neck, Back, Trunk) and Upper and Lower extremities with around 17,000 of each of the three categories.
https://secure.fldfs.com/wcapps/claims_research/Stats_Search.asp
Per DOAH, there were 29,880 litigated cases in 2021.
https://www.fljcc.org/JCC/searchJCC/searchDisplay.asp
It looks like 43.4% of all lost time claims were litigated last year in Florida, per my calculator anyway.
So I think as you are handling any claims lost time, keep in mind there is a slightly less than 50% chance it will get litigated. A good reminder to be sure to document everything so we can defend you.
Sincerely,
Morgan Indek | Managing Partner